Monthly Archives: October, 2020
Media
Anthony Jabre, CEO of Vedette Finance, a premier film development and finance company, has most recently been filming new project 'Ire' and is also currently in post-production with regards to 'Boiling Point'.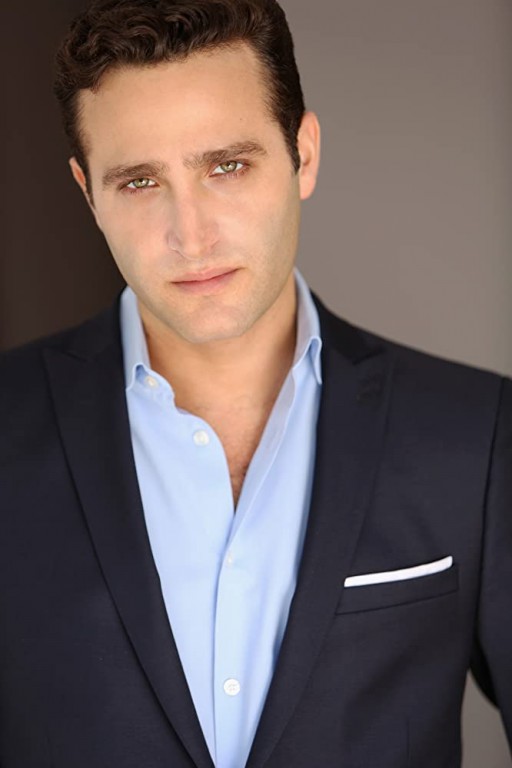 Anthony Jabre
Anthony Jabre, CEO and Founder of Vedette Finance
LOS ANGELES - October 20, 2020 - (
Newswire.com
)
'Ire' marks Ross McCall's directorial debut, starring Craig Fairbrass, Stephen Odubola, and Jason Flemyng, and tells the story of life in prison for Steve (Fairbrass), who is incarcerated for double murder in a maximum-security prison. We follow as he navigates his struggle against redemption, the system, and his inner turmoil. His life is made even more difficult when his estranged daughter requests to meet him for the first time and a 19-year-old man (Stephen Odubola) is placed as his cellmate. 
Amongst the other projects on Jabre's upcoming film slate is 'Boiling Point'. The feature film adapted from the award-winning short film is directed by Philip Barantini, starring Stephen Graham, recently in Martin Scorsese's 'The Irishman.' Other actors include Jason Flemyng, Vinette Robinson and Ray Panthaki. 'Boiling Point' is about a chef, played by Stephen Graham, who tries to keep his restaurant functioning on the busiest day of the year in the run-up to Christmas. 
Other projects in development include, the martial arts project  '14 Fists' and crime thriller 'Rites of Men'. Producer and financier Anthony Jabre founded L.A.-based Vedette Finance, a film development and finance company, with the objective to develop its premium-value slate and maintain a steady output of high-quality film releases. Previously based in London, Paris, and Geneva, Anthony Jabre began his career in private banking, managing private clients' funds and FX currency trading. He has worked alongside a variety of major financial institutions, including Credit Suisse, UBS, Prudential Bache, Credit Agricole, and Merrill Lynch. In turn, Anthony Jabre has developed long-standing relationships with both private and institutional clients. Since moving to Los Angeles and focusing on film finance, Jabre continues to steadily expand Vedette Finance's film fund and creative intellectual property, heading numerous projects in all stages of development.
Some of Anthony Jabre's past film credits include 'The Angriest Man in Brooklyn' starring the late Robin Williams, Mila Kunis, Peter Dinklage, Melissa Leo, 'The Face of an Angel' starring Daniel Brühl, Kate Beckinsale, Valerio Mastandrea, 'Heist' starring Robert De Niro, Jeffrey Dean Morgan, Dave Bautista, 'Aftermath' starring Arnold Swarzenegger, Scoot McNairy, Maggie Grace; and Martin Scorsese's 'Silence' starring Liam Neeson, Andrew Garfield, Adam Driver. 
About Anthony Jabre
Anthony Jabre founded Vedette Finance, a premier film development and finance company with a wide range of international networks in finance and intellectual property, and continues to produce a diverse range of film projects. For additional information about Vedette Finance and upcoming film projects, contact [email protected].
Related Links
Anthony Jabre
Press Release Service by
Newswire.com
Original Source:
Producer Anthony Jabre Currently in Production on New Projects 'Boiling Point' and 'Ire'