Last week, U.S. Department of Health and Human Services (HHS) Region 6 Director Sima Ladjevardian visited Oklahoma to speak with tribal and community leaders about the Biden-Harris Administration's work through HHS to address maternal health, mental health including substance misuse, and reproductive health care access.
During these discussions, Director Ladjevardian also provided an update on how the Biden-Harris Administration is working through HHS to address the infant formula shortage.
Stops included:
A maternal health listening session with community partners focused on maternal morbidity and mortality.
A reproductive health care access discussion with local partners.
A meeting and tour of the Oklahoma City Indian Clinic.
A meeting with the Oklahoma Health Care Authority and State Commissioner.
A visit to Cherokee Nation, including tours of medical facilities and discussions on mental health and maternal health care.
One of the highlights of the trip was Director Ladjevardian's day-long visit with the Cherokee Nation where she toured the Oklahoma State University Medical School, the first medical school in the country on tribal land.
"I'm grateful for the time I was able to spend in Oklahoma sharing how HHS is working to address mental and behavioral health needs, including the alarming rise in substance and opioid use and suicide in teens," said Region 6 Director Sima Ladjevardian. "Through these many listening sessions, I was able to learn more about the needs of local communities and ways HHS can better serve them."
Image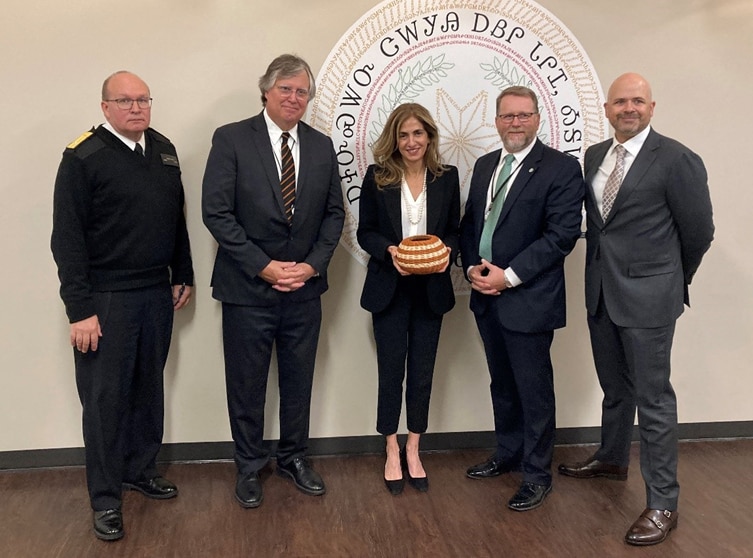 Originally published at https://www.hhs.gov/about/news/2022/06/13/hhs-region-6-director-visits-oklahoma-city-and-cherokee-nation-to-discuss-departments-work-to-address-access-to-maternal-health-mental-health-and-reproductive-care.html