Jim Marsh Kia Logo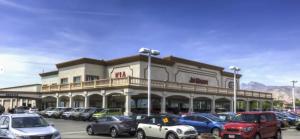 Jim Marsh Kia, new and used car dealership in Las Vegas
Jim Marsh Kia, a well-known car dealership in Las Vegas, surprises a local teacher with a brand-new Kia Soul.
LAS VEGAS, NEVADA, UNITED STATES, June 15, 2023/EINPresswire.com/ — On May 23, 2023, Jennifer Wethington, a dedicated science teacher at Von Tobel Middle School, was given a brand-new Kia Soul by Jim Marsh Kia, a top Las Vegas car dealership.
Ms. Wethington's extraordinary dedication to her students, despite facing personal hardship, has been an inspirational beacon for the Las Vegas educational community. Her commitment goes beyond the regular teaching routine, as she actively engages her students in exciting and novel learning experiences. Among her numerous contributions, Ms. Wethington has worked with her students to create a school garden for hands-on science learning opportunities, guided students in the Future City after-school STEM program, and collaborated with her peers to achieve the highest MAP growth achievements that the school has seen in recent years
In acknowledgement of her dedication and selfless service to her students, Jim Marsh Kia, in collaboration with the Clark County School District, made the decision to bestow this generous gift upon Ms. Wethington. It comes as part of the dealership's social responsibility initiatives and underscores its commitment to strengthening the Las Vegas community
This inspiring gesture is not an isolated event, but a continuation of a tradition that was temporarily disrupted by the COVID-19 pandemic. From 2015 to 2019, Jim Marsh Kia had partnered with other institutions to award new vehicles to deserving educators in Southern Nevada. The aim of this program has always been to support and uplift educators who are committed to their students despite personal hardships. With the presentation of the brand-new Kia Soul to Ms. Wethington, Jim Marsh Kia reinstates this long-standing tradition, showing once again its dedication to local educators and the broader Las Vegas community
To determine the recipient of this generous gift, the Clark County School District facilitated a nomination process where school principals and assistant principals submitted recommendations. These detailed the ways in which the nominated teachers engaged students, supported extracurricular activities, and most importantly, overcame personal challenges to continue serving their students. Ms. Wethington was chosen as the deserving recipient after a thorough review of these nominations
The car giveaway event was attended by notable personalities including Dr. Jesus Jara, Superintendent of the Clark County School District, Jim Marsh, Owner of Jim Marsh Kia, Jennifer Wethington, Leonardo Amador, Principal of Von Tobel Middle School, and Attia Mansour, General Manager of Jim Marsh Kia
Through this act of kindness, Jim Marsh Kia has once again demonstrated its commitment to the Las Vegas community. The car dealership, renowned for its extensive range of vehicles and exceptional customer service, is also distinguished by its dedication to social responsibility and community support. By recognizing the exceptional efforts of educators like Ms. Wethington, Jim Marsh Kia is not only supporting individuals but is also contributing to the betterment of education and ultimately, the future of the Las Vegas community.
For further information about this event or Jim Marsh Kia's community initiatives, please visit their website at www.jimmarshkia.com or call +1 702-946-1000
About Jim Marsh Kia
Jim Marsh Kia is a premier car dealership in Las Vegas, known for its high-quality range of vehicles and exceptional customer service. In addition to providing top-tier automotive solutions, Jim Marsh Kia is deeply committed to supporting the local community through various initiatives. Their dedication to social responsibility sets them apart, reinforcing their reputation as not just a leading car dealership, but a committed community partner.
Wesley Baker
Jim Marsh Kia
+1 702-946-1000
email us here
Visit us on social media:
Facebook
Twitter
Instagram
Jim Marsh Kia Surprises Local Teacher with Brand-New Kia Soul.


Article originally published on www.einpresswire.com as Car Dealership in Las Vegas Surprises Local Teacher with Brand-New Vehicle