Monthly Archives: December, 2022
Business
Referred clients behave differently, digital marketing consultant says, ensuring maximum growth and ROI.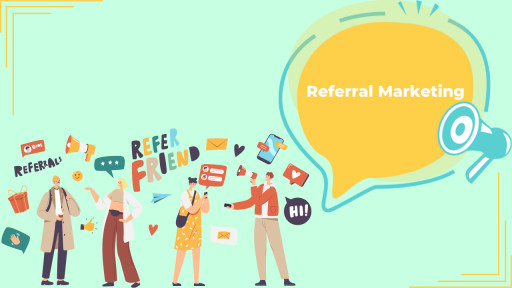 How a Referral Partner Program Can Double Your Sales
If you don't have a referral partner program or yours isn't doubling your sales yet, use this guide to learn the basics and how to set yours up for success.
TORONTO - December 29, 2022 - (
Newswire.com
)
Husam Jandal, an internationally acclaimed business and marketing consultant, says businesses that leverage effective referral partner programs will double their sales in the coming year. Over the course of his decades-long career, Jandal has launched similar campaigns across all industries with great success and defines the strategy as "crucial" as businesses today struggle to build loyalty and maximize return on marketing investment (ROMI). Complete details on what makes referral partner programs successful and how to deploy one can be found on his site in, "How a Referral Partner Program Can Double Your Sales."
Jandal says that his experiences with referral partner programs are not unique and that there is a wealth of research to back the strategy up. He points to studies that show referred clients are up to five times more likely to convert and as much as 37 percent more loyal. They also spend two times more over their lifetime as a client and are 25 percent more profitable.
"Referred clients behave differently than their counterparts in many ways," Jandal explains. "The more referred clients your business attracts, the more successful your business will be."
However, Jandal notes that most businesses, especially small and midsized businesses, don't take a proactive approach when it comes to attracting more referred clients and miss out on these benefits. When a formal program to generate referrals is created, their sales double.
"Referral partner programs are unique in that they involve building relationships, often with professionals in adjacent industries who serve the same client base," Jandal continues. "Relationships with prospective referral partners must be nurtured just like client leads. Partners need to be onboarded and equipped for success to see optimal results too."
Jandal says that with customer loyalty at all-time lows and businesses trying to do more with less in an uncertain economy, including a referral partner program in their marketing strategies going forward is one of the easiest ways to boost ROMI.
Those interested in learning more about creating a referral partner program or who want help with digital marketing are encouraged to visit HusamJandal.com.
About Husam Jandal
Husam Jandal is an internationally renowned business and marketing consultant and public speaker with a background that includes teaching Google Partners, educating at a collegiate level, receiving multiple Web Marketing Association Awards, and earning rave reviews from businesses of all sizes. For more information on his speaking or consultancy services, visit HusamJandal.com.
Contact Information:
Husam Jandal
Business and Marketing Consultant
[email protected]
1.877.777.2057
Press Release Service by
Newswire.com
Original Source:
Referral Partner Programs to Double Sales for Businesses in 2023