Monthly Archives: December, 2022
Health
Goynes-Brown Breaks Glass Ceiling as First Black Mayor in the State City of North Las Vegas Mayor Pamela Goynes-Brown Makes Nevada History New No...
Media
Newswire.com
)
Fulton Books author Ilkin Rustemzadeh, a political activist and native of Azerbaijan, has completed his most recent book "Tale of Darkness": a gripping and poignant memoir of the author's time in prison and the political circumstances that led to his false arrest and detainment.
Author Ilkin Rustemzadeh writes, "Azerbaijan—this is a little country known for energy resources and human rights violations in the border of Europe and Asia. But it is in a very important geopolitical position. For this reason, in most cases, the democratic world remains silent on human rights abuses. Well, what are the realities of this country? Second North Korea or last secular Muslim country with beautiful buildings and great lights? A witness of what happens here, political prisoner, which is serving a sentence in the country's most severe prisons, writes the number one best-seller book in the recent years in his own country."
Published by Fulton Books, Ilkin Rustemzadeh's book recounts the moments leading up to his arrest and how, through trumped-up charges and a past record of political activism, he was targeted for speaking out against the human rights violations of his country. After being pardoned, Rustemzadeh shares his story in the hopes of raising awareness of what wrongs many endure in a country many have not heard of before.
Readers who wish to experience this chilling work can purchase "Tale of Darkness" online at the Apple iTunes Store, Amazon, Google Play, or Barnes and Noble.
Please direct all media inquiries to Author Support via email at [email protected] or via telephone at 877-210-0816.
Contact Information:
Media Relations
[email protected]
Press Release Service by
Newswire.com
Original Source:
Ilkin Rustemzadeh's New Book 'Tale of Darkness' is a Personal Account of the Author's Time Imprisoned Under False Charges After Being Targeted for Political Activism
Business
Clients Travel Nationwide to Attend This Live Event at the Company's Headquarters in Clearwater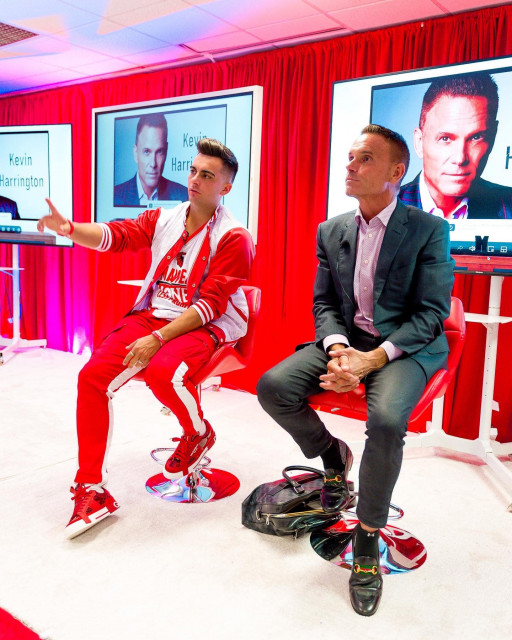 Mastermind Event with Mawer Capital
Rudy Mawer & Kevin Harrington
TAMPA, Fla. - December 1, 2022 - (
Newswire.com
)
Mawer Capital is hosting its invite-only Mastermind event from Dec. 2 to Dec. 5 in Clearwater, Florida.
Mr. Rudy Mawer, Founder and CEO of Mawer Capital, has always prided himself on promoting excellence by providing education and coaching to business owners who are serious about growing their businesses. This upcoming Mastermind manifests his philosophy and reveals insights from the world's top marketing experts.
Mr. Rudy Mawer, his staff members of Mawer Capital, and their clients will brainstorm with some of the best minds in the entrepreneurial world. The three-day event includes interactive workshops on wealth creation, building powerful brands, omnipresent marketing and more. The event culminates with the 2nd Annual Toy Run and Shop with Santa to donate Christmas gifts to local students. 
According to Mr. Rudy Mawer, this Mastermind event is the perfect showcase of Mawer Capital's ethos - striving for excellence, community and helping others to live their best life.
Mr. Rudy Mawer notes, "The Mawer Capital quarterly Mastermind is the most anticipated event of the year. Clients and entrepreneurs meet to brainstorm new ideas, form partnerships, and network with a host of speakers and world-class business leaders. Our goal is to provide attendees with insights, lessons and experiences they can immediately implement in their businesses and life."
To have access to the exclusive Mastermind experience in 2023, please visit www.RudysMastermind.com. 
To learn more about Mawer Capital and Mr. Rudy Mawer's business philosophy, visit www.TheRedLife.com. 
 
About Mawer Capital
Mawer Capital is a premier online marketing company founded in 2020 by Mr. Rudy Mawer. Mawer Capital is headquartered in Clearwater, FL and operates worldwide with 70 staff members. Mr. Rudy Mawer is a serial entrepreneur, investor and marketing expert. He's built several 7- and 8-figure businesses, partnered with A-list celebrities like Kevin Harrington, Grant Cardone and Mike Tyson and has spoken at multiple events worldwide. For more information, visit www.TheRedLife.com or contact [email protected].
Contact Information:
Rudy Mawer
CEO
[email protected]
Press Release Service by
Newswire.com
Original Source:
Mawer Capital to Host Exclusive Quarterly Mastermind Event in December